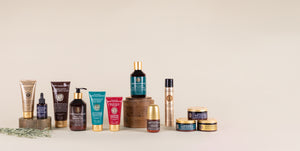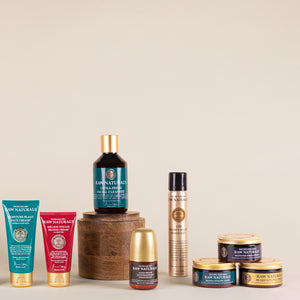 A NATURAL SKINCARE
MICRO BREWERY
RAW NATURALS BREWING CO.
Raw Naturals is a unique grooming line developed specifically for men, with an emphasis on the modern grooming routine where beard care often plays a very central part. A distinct natural profile runs through the entire product range. The identity of the brand is based on local production,
environmental awareness, and an experience of genuine small-scale production.
Raw Naturals Brewing Company is supposed to remind of a microbrewery for skincare – just as the name suggests. All products are manufactured and developed in Sweden in our own state-of-the-art production facilities.
Sustainable
In order to minimize environmental
impact, we consistently use
environmentally friendly, renewable, natural and local alternatives in our processes in line with our policy
The Green Pledge.

Natural
The formulas are optimized to be as natural as possible while still fulfilling high requirements on quality, skin-friendliness and efficiency. Our product formulations have up to 99% natural ingredients. The range have no parabens and are
cruelty free.
Credible
Functional products based on more
than 20 years experience of male
skincare. Our products are duly
tested in weather conditions that
your skin hates. The result is a
unique skincare line with truly
exceptional moisturizing properties.